This article originally appeared in Global Nerdy.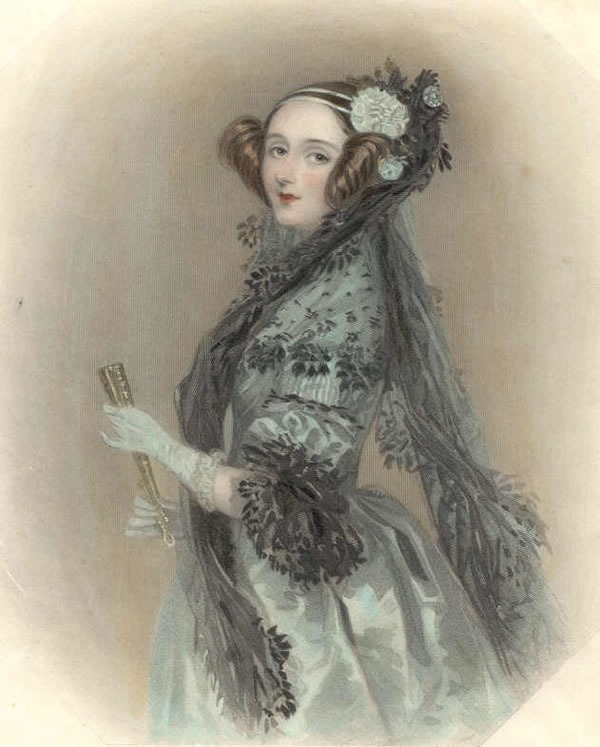 It's a special day in the blogosphere today: it's Ada Lovelace Day, an international day of blogging to bring attention to women excelling in technology.
Whether you're venturing into a career, a scene or even a room full of people, it's always nice to find people like you. This is especially true if you're in the minority; you wouldn't believe the number of people who've walked up to me and said "You're an accordion player too? I was beginning to think that I was the last one left!" It's a reassuring feeling.
Recent research by psychologist Penelope Lockwood suggests that women need to see female role models more than men need to see male ones. This leads to a chicken-and-egg-style problem in the tech world: it's perceived as a "sausage party" (that is, a gathering of mostly men), which in turn turns women away, which in turn keeps it a sausage party.
The solution is make sure that we're recognizing the women in technology, which is why we have Ada Lovelace Day. Ada Lovelace was the daughter of Lord Byron and is widely considered to be the first programmer, having written a system of symbol-manipulating rules for Charles Babbage's Analytical Engine. She is also crediting as having foreseen that computing devices would do far more than crunching numbers – while Babbage thought of his machine as a mechanical calculator, Lovelace suggested that "the engine might compose elaborate and scientific pieces of music of any degree of complexity or extent".
To celebrate Ada Lovelace Day, I thought I'd give a shout out to some Accordion City (that is, Toronto) area women in technology whom I know and have seen in the past couple of months. Take a bow and be recognized!
Sandy Kemsley: A regular on the Toronto tech scene with a career spanning over 20 years, she has forgotten more about BPM than I will ever learn.
Leigh Honeywell: She might just have the most-booked calendar in Toronto, what with her co-founding HacklabTO, working at the local Symantec office and finishing her degree at U of T.
Sacha Chua: Toronto's most energetic and enthusiastic technology evangelist.
Qixing Zheng: My coworker! She's the User Experierience Developer Advisor (Microsoft Canada's first, in fact) and one of the hardest-working people on the Developer and Platform Evangelism team. She blogs at the Canadian UX Blog.
Kate Gregory: Microsoft Regional Director for Toronto, has forgotten more programming languages than I will ever learn, and the first non-Microsoftie to welcome me to The Empire at the Professional Developers Conference back in October.
Amber Macarthur: Tech news videoblogger extraordinaire!
Leila Boujnane: Founder and CEO of Idee, who make the coolest visual search.
Estelle Havva: The reality check at DemoCamp (she was the one who always asked presenters the question: "What's your business model?", promoter of Canadian tech at the National Reasearch Council and can do more pushups than almost anyone at DemoCamp.
Kaitlyn McLachlan: Creator of AskItOnline, the best survey web application I've seen.
Juan Musleh: I met her at the excellent CUSEC conference, where she was the Sponsorship Director.
Linda Wang: I also met her at CUSEC, where she was the co-chair and did some great work.
Jaclyn Konzelmann: I met her recently in a meeting with the organizers of the CUTC conference (and I owe her a couple of email replies).
Happy Ada Lovelace Day!