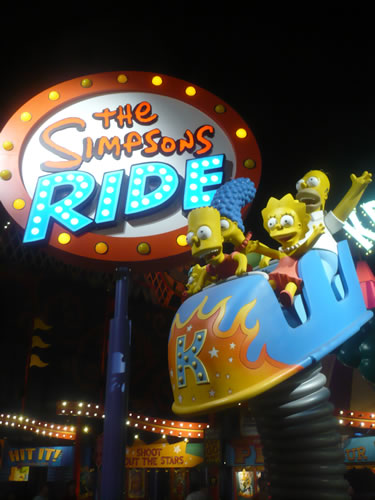 On Tuesday night, attendees of the PDC were treated to a night at the Universal Studios Hollywood amusement park, which was closed off to everyone but us. Everything was free: rides, food and drinks, and the park was dressed up for Hallowe'en, complete with horror movie characters including Freddy Krueger, skeletons and chainsaw-wielding zombies.
I'll post more photos in this blog later, but in the meantime, enjoy these photos featuring the new "Simpsons Ride", which was very amusing. It's one of those "ridefilms" or "simulator rides", in which you're placed in a ride car that seats 8 that gets jolted around in sync to an IMAX film. The basic plot:you're trying out the new ride in "Krustyland" when suddenly, Sideshow Bob takes over the controls as an act of revenge, and hilarity ensues.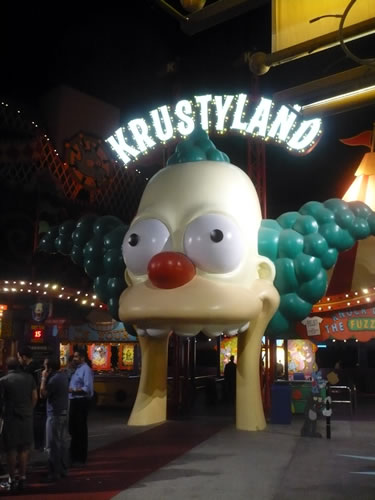 One of the best things about the ride is that they try to keep you entertained in line with…you guess it, Simpsons cartoons. These new cartoons were made specifically for the ride, feature a number of Simpsons characters and best of all, feature writing that's a lot funnier and sharper than the show has been lately.
[This article was originally posted on my tech blog, Global Nerdy.]